Welcome to Pokemon Go Generation 2 list and Gen 2 Evolutions Chart!
Finally, Niantic released a long-awaited update that brings 100 new gen 2 creatures from the Gold and Silver entries of the Pokemon family to the Pokemon Go game.
Latest release notes were published right after the update: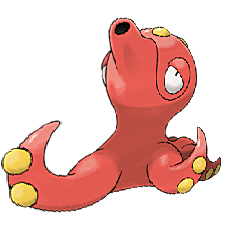 Over 90 additional pretty Pokémon originally discovered in the Johto region can be caught.
Gender-specific variations of select Pokémon can be found.
Added new encounter mechanics.
Added Poké Ball and Berry selection carousels to the encounter screen.
Added two new Berries.
Added new avatar outfit and accessory options.
Added new night-mode map and encounter music.
Added bonus Candies for catching Evolved Pokémon.
Implemented Apple Watch connection stability improvement.



We knew about the new Pokemon, the Berry carousel and several of the other features on that list, but there are some surprises as well. For example, we didn't know that gender-specific Pokemon were coming to Pokemon Go this early. Good news that bonus candies would be awarded for catching evolved Pokemon. There are probably more secrets to discover as well, so stop reading and get downloading:



Google Play: https://play.google.com/store/apps/details?id=com.nianticlabs.pokemongo
Direct App Store for APK download if not available in your region:
https://apkdom.com/download-game/26481-pokemon-go-apk/
Fake GPS App: https://apkdom.com/apk/77988-fake-gps-location-spoofer-pro-apk-4.7/
We'll update our post if any other great news are made within the next few hours.